Your CAQ-professional


being innovative in quality assurance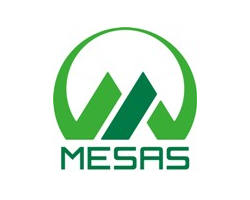 MESAS quality improving systems GmbH was founded in 2009 as successor organization of MESAS Gesellschaft für Mess-Erfassungs- und Auswertecomputersysteme mbH.

The start-up company owns, besides its experienced and highly motivated employees and the two managers Rudi Brück and Klaus Spreuer, a range of products which have been used and tried and tested in the industrial measurement technology and quality assurance for years - in both the software and hardware field.

The CAQ-systems supplied by MESAS q.i.s. GmbH are used in different industrial fields in order to monitor the production and securing of the quality objectives.

Leading car manufacturers and their suppliers are among our clients.

The company places great emphasis on the development of new techniques in the field of data logging and processing as well as quality data transfer.

MESAS q.i.s. GmbH set itself a goal to deal with the clients' demand with a flexible range of products and services and to help them with the solution of their tasks in the CAQ-field.